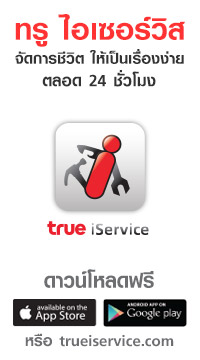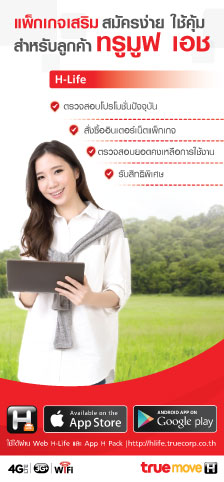 Vision & Brand Values

To become the only 'true' convergence play, fulfilling people's lives through innovative convergence platform and devices, so people and businesses can share and give 'values' and 'togetherness' , which are the true value of life.

2014-2019

To support Thailand to 90% access availability to information, knowledge, and internet through both wired and/or wireless platforms in 5 years.

Become a regional player.

Our digital platform serving globally.

Provide quality service among the top 10 in the region.

To yield attractive returns to our shareholders and return best value to all our stakeholders, including our employees.

To be among the top 10 of corporate citizenship or CSR in Asia.
True is firmly established as Thailand's convergence lifestyle leader with successful mobile, Broadband, fixed-line, pay TV and Wi-Fi platforms complemented by a wide range of e-commerce and digital content services.
Our vision is to bring knowledge, information, entertainment and convenience to every household as well as the youth of Thailand. At the same time, we aim to enhance value for our shareholders, customers, organization and employees.
At the heart of our vision are four key brand values which guide the way we work.
Caring : We are dedicated to do what's right for our customers, colleagues and partners.
Creative : We continually search for new ideas and innovative ways to bring quality products and services to our customers.
Courageous : We take decisive action, calculate our risks, and learn from our failures.
Credible : We are committed to the highest levels of corporate governance, are honest, communicate with integrity and are accountable for our actions.
True's convergence lifestyle strategy is unique within the Thai market. It focuses on providing customers with their preferred combinations of content and services from our integrated platform. It also helps us to differentiate ourselves from the competition, drive subscriber growth and customer loyalty as well as maximize the full potential of our services. We firmly believe that convergence will continue to enhance value for our customers and deliver significant benefits in the medium and long term.
The convergence lifestyle has been embraced by Thai households with the numbers using multiple True products growing rapidly as shown in the graph below.

Nationwide households using multiple True Group products and services