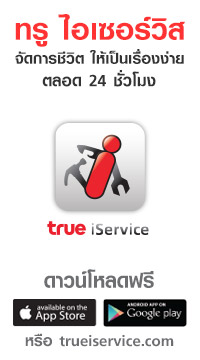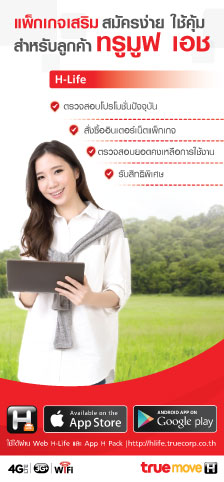 We were incorporated in November 1990 as a fixed-line phone service provider under a build-transfer-operate (BTO) concession with TOT Corporation Public Company Limited (TOT). Our company was registered as a public limited company in 1993 under the name TelecomAsia Corporation Public Company Limited and listed on the Stock Exchange of Thailand in December 1993 under a security symbol "TA". We rebranded under the "True" name and adopted the security symbol "TRUE" in April 2004.
In addition to our traditional fixed-line phone, value-added, public phone and WE PCT (personal communication telephone) services, we started providing hi-speed data transmission services including ADSL and cable modem in 2001, Wi-Fi services in 2003, International Internet Gateway services in 2007, and International Direct Dialing services in 2008. During 2011, our cable modem network was expanded and upgraded using DOCSIS 3.0 technology, which enables us to offer the fastest consumer Broadband service in Thailand. We aim to cover 3 million households within 2012 using both ADSL and DOCSIS 3.0 technologies, up from 2.3 million households at the end of 2011.
We extended our services into the mobile telecommunications segment through a subsidiary, Bangkok Inter Teletech Public Company Limited (BITCO) (the parent company of TA Orange), by acquiring 41.1% equity interest in BITCO in October 2001. TA Orange's mobile services were fully launched in March 2002. TA Orange was subsequently rebranded "TrueMove" at the beginning of 2006. We gradually increased our indirect shareholding in BITCO to 99.4% as at December 31, 2011.
We further expanded our mobile business through the purchase of shares of four local companies from Hutchison Group which was completed in January 2011. The transaction gave the Company a first-mover advantage in launching commercial 3G services nationwide using HSPA technology on the 850 MHz spectrum. Full commercial 3G+ services were officially launched by our subsidiary Real Move Co., Ltd. ("Real Move") under the TrueMove H brand on August 30, 2011 and will operate until at least 2025.
In January 2006, True purchased shares of the United Broadcasting Corporation ("UBC") from MIH and completed the tender offer for UBC shares held by the public in March 2006, allowing True to own 91.8% (effective holding) of UBC. UBC was renamed TrueVisions at the beginning of 2007. After the restructuring of the pay TV business to be under True Visions Group Co., Ltd., in which True Group held 100% indirectly, during the first half of 2010 and the repurchasing of True Visions Plc.'s shares from minority shareholders from November 2010 to February 2011, the Group's effective holding in True Visions Plc. increased to 99.3%.
In 2010, we organized our convergence and other businesses into three groups:
• True Life Plus offers convergence bundles of products and services drawn from True Group's core businesses.
• True Digital Plus is our gaming and E-sports operation which publishes online games. We also operate an online games business through NC True, a joint-venture with NCsoft, Korea's largest developer and publisher of online games.
• True Digital Content and Media produces key content, media and publishing (such as e-books and e-magazines). It also operates the True App Center, an application training center aimed at stimulating content development and driving mobile non-voice revenue.
To complement its convergence offering, True Group has, since December 2003, offered a digital payment gateway via its brand TrueMoney, which received a 10-year license from the Electronic Transactions Commission in July 2009 to operate electronic payment services.
In 2011
•
True Group completed the purchase of shares of four local companies from Hutchison Group in January, enabling the Company to move ahead with its 3G+ services (using HSPA technology) under a reseller agreement with CAT Telecom.
•
A Baht 13.1 billion recapitalization plan was announced in March. The subsequent rights offering was over-subscribed (by 10.58%) during the subscription period.
•
True Group signed a Baht 48.9 billion loan agreement with four Thai banks in September and the buy-back of TrueMove US Dollar bonds was completed in October with more than 97% of the bond value tendered.
•
TrueMove H's 3G+ service, offering download speeds of up to 42 Mbps and WiFi connectivity of up to 8 Mbps, was officially launched.
•
TrueOnline upgraded the maximum speed of the standard mass Broadband service to 7 Mbps (from 6 Mbps), the fastest in the industry. The service, which combines ADSL and DOCSIS 3.0 technologies, was rebranded as "Ultra hi-speed Internet 7 - 100 Mbps".
•
TrueVisions increased the number of high-definition ("HD") channels to 11 from 3 to attract high-end subscribers and started rolling out "TrueVisions HD Plus" a new set-top box which not only supports HD content but also features MPEG-4 and Secured Silicon technology. This is part of our plan to switch to an enhanced, more secure broadcasting system in late 2012 which will also help to eradicate piracy.
•
TrueMoney launched "TrueMoney kiosks", offering complete payment solutions at more than 2,000 locations including PTT gas stations, MRT and BTS stations and True shops.