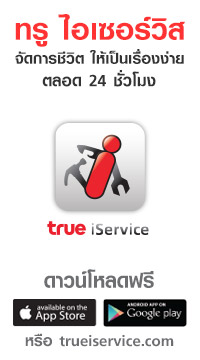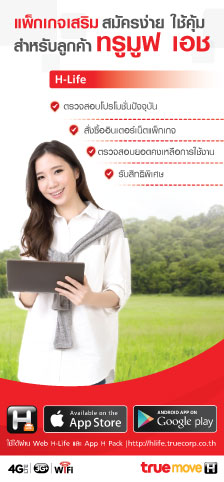 TRUE GROUP DIVERSIFIES INTO FILMS THOUGH NEW JOINT VENTURE WITH THREE LEADING MOVIE MAKERS
TRUE GROUP DIVERSIFIES INTO FILMS THOUGH NEW JOINT VENTURE
WITH THREE LEADING MOVIE MAKERS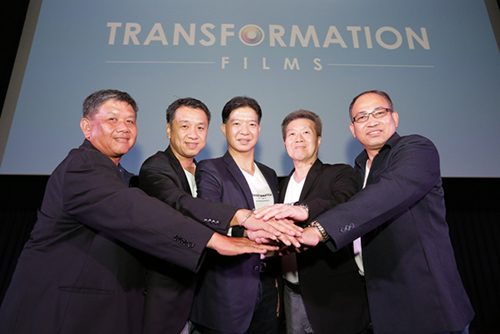 The four partners formed new venture capital "Transformation Films" with ambitious goal to escalate Thai films to international level
Synergy to be created out of the strength of partners; True Group, M Pictures Entertainment Plc, Bangkok Films Studio and Matching Studio Plus
Bangkok, 25 August 2014 – True Group today unveiled its motion picture business unit, Transformation Films, which is a joint venture with three leading players in the films industry; M Pictures Entertainment Plc, Bangkok Films Studio and Matching Studio Plus.

True Group, through its wholly-owned subsidiary True iContent, M Pictures Entertainment and Bangkok Films Studio will invest 50 million baht each in the new company, while Matching Studio Plus will invest another 25 million baht. The first three parties will own 28.57 percent each in Transformation Films, while Matching Studio will hold the remaining 14.29 percent. The company has set the target to produce about 4-6 quality movies per year.

Thanakorn Puliwekin, M Pictures Entertainment' Chief Executive Officer, said "M Pictures, as a subsidiary of Major Cineplex Group Plc, has considerable experience in films production and distribution both at home and overseas. We are confident our expertise in the industry together with that contributed by the other three strategic partners will greatly benefit Transformation Films' business worldwide."

Birathon Kasemsri Na Ayudhaya, Managing Director of True iContent, said there is substantial room for growth for Thai movies as the market share of Thai movies presently accounts for only 30 percent of the total, while the remaining portion belongs to foreign movies, particularly those from Hollywood.

"Not only for business purposes, Transformation Films hopes to bring the Thai films industry to another level through creating the new industry's standard for films making," Birathon said. "We strongly believe in the potential of Thai content creators as second to none in the world."

"The new joint venture also re-emphasizes True Group's standing point as a genuine content aggregator with the strength in terms of its convergence platform and communications channels that fully support the market distribution of its entertainment products," Birathon added.

Kompakorn Vatchanarat, Bangkok Films Studio's Managing Director, said "Bangkok Films Studio was first known as Films Bangkok and is the producer of famous movies such as Bangkok Dangerous, Fah-Talai-Jon and Bang-Rajan. With good connection with films producers and distributors in the international films market, we have supplied a number of movies abroad. We hope to be able to contribute to the success of Transformation Films in making quality works that well respond to the movie goers' demand across the globe."

Poomchai Wacharapong, Matching Studio Plus's Chief Executive Officer, said "Matching Studio is a top player in production services for TV programs, ads documentaries and movies. We are also widely trusted for our devices and equipment that we offer for worldwide films companies as well as our highly capable team of experts, which can definitely support the new joint venture in terms of both production and post-production."

Sangar Chatchairungruang, Transformation Films' Chief Executive Officer, said "We look forward to creating synergy out of this joint investment project through the strength of our shareholders. M Pictures Entertainment is a subsidiary of Major Cineplex Group Plc, which is the country's largest cinema network and films importer. Bangkok Films Studio, owned by BEC World Plc, is a veteran films maker, while Matching Studio is the top-tier player in production and studio operations. True Group is a strong player in media platforms and distribution. We are confident that the new films venture will benefit from the synergy created out of the combined strengths of the four partners and become triumphant in both domestic and international markets," said

Transformation Films will make its debut with its romantic comedy films "Tookkae Rak Paeng Mak" (Chiang Khan Story), which was directed by award-winning director Yuthlert Sippapak and will be on screen at cinema nationwide from 28 August 2014. The cast includes teen star idol "Kao" Jirayu La-ongmanee and "Pleng" Chontida Asavahame.