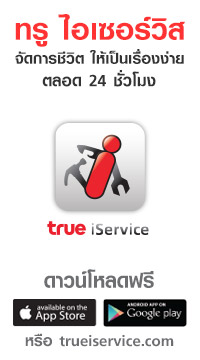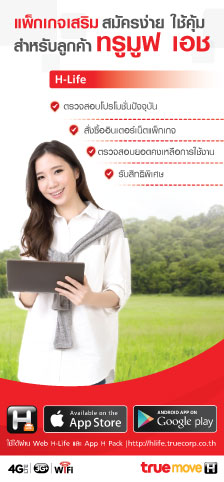 TRUE UNVEILS FIVE FINALISTS OF TRUE INCUBE CLASS 2
TRUE UNVEILS FIVE FINALISTS OF TRUE INCUBE CLASS 2
MOVING AHEAD WITH SUPPORT FOR THAI STARTUPS TO REALIZE DREAMS
AND GROW WITHOUT LIMITATIONS



Bangkok, April 30, 2014 – True Group today named five finalist teams of True Incube Class 2, its technology incubating program for Thai startups with creative ideas. Under the concept "Don't Just Think, Start Doing!", the five teams will receive support to become entrepreneurs, jump start and grow their businesses internationally. Each shortlisted team will receive an initial funding of Baht 500,000 plus an opportunity to join an intensive 99-day Boot Camp as well as a full support from True and the program's partners. Moreover, one team will be selected to visit and present its business proposal to the globally known incubator, 500 Startups, at their Silicon Valley-based head office in the US.

Mr. Punnamas Vichitkulwongsa, Managing Director, True Incube said "Following the launch of True Incube Class 2 under the concept "Don't Just Think, Start Doing!", we are pleased to announce that the program has become very successful with more than 100 teams applying. Our technology incubating program is aimed at helping make creative entrepreneurs' dreams of starting up their own business into a reality and to elevate a vibrant digital startup ecosystem in Thailand. Presenting a variety of their business plans, the applicants comprised people from the local startups community, university students and the general public from Bangkok and the provinces. This clearly indicates a stronger interest among Thai people with potential and creative ideas, now that they are more aware of the startups business direction. True Group is ready to provide full support with an initial funding of Baht 500,000 for each team, as well as offer an opportunity to join an intensive 99-day Boot Camp. The program will also include training and consultation with experts from True Incube and its partner network that comprises world-renowned 500 Startups. To supplement these offerings, True will provide technical and infrastructure support plus exposure to True Group's customers, business matching with local and international investors and co-working space throughout the program. The most ready team will be selected to visit one of the world's leading global incubators, 500 Startups, in Silicon Valley in order to present their business plan and also to learn more about working with a world-class incubator. This will widen their startup business visions and expand their international visibility. True Incube is confident that it will be able to support and drive the teams in Class 2 to be as successful as those in the previous one."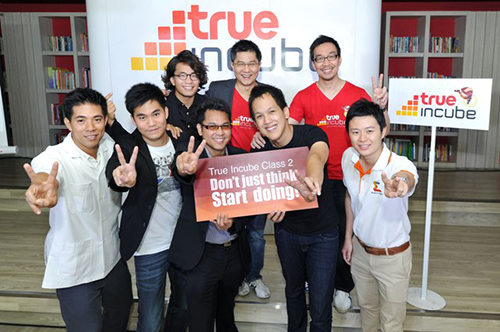 More than 100 teams applied for the top spots in True Incube Class 2. The applicants presented their business plans in the areas of consumer & e-commerce, social network & market place, education, marketing & distribution services, financial services & payments and travel tech. The five shortlisted teams comprise:
Course Square – an e-Learning platform in multimedia format for companies looking to increase the efficiency of their training programs, result tracking and employee achievement evaluation. This platform was developed by a former lecturer and a group of Mahidol University students, who have a vision in improving Thailand's education system.

Hankster – a group matchmaking service which allows people to enjoy their traveling experience. This new business was inspired and initiated by a group of King Mongkut's University of Technology Thonburi students with the dream of establishing their own business after graduation.

Puun – a solution for accounting firms developed by accounting experts to simplify accounting by transforming complicated mathematical figures into graphical information that can be easily understood. The solution was designed with a back office support, which will help accountants in contacting their customers and following up on the results.

Hola – a location-based chat application using an avatar to express yourself in the virtual world. This real-time chat application was developed by a graduate group from King Mongkut's University of Technology Thonburi.

Vetside – A social network for veterinarians serving as a knowledge sharing platform on how to cure animals. Vetside is planned to be further developed as Thailand's biggest knowledge hub of medical treatment for various kinds of animals. The team is formed by a group of veterinarians from Chulalongkorn University.

Interested person can get more information or contact True Incube at
Email: trueincube@truecorp.co.th
Website: www.trueincube.com / www.facebook.com/trueincube