Video Conference
Video Conference by TIDC
With many highly advanced communication technologies facilitating our life nowadays, even a conference can be joined by a group of attendants from different locations. The Video Conference technology has begun to be a simple and popular tool in many organizations. Developed from Web Conference technology, Telepresence technology has now made our life simple asvideo conferences connected from various device typeswith high quality voice and imageare now possible.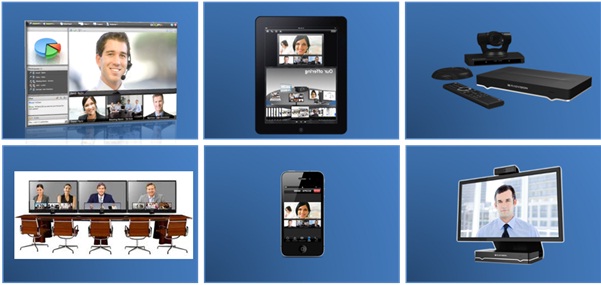 Modern Technology
True selects only the most modern Video Conference Technology with very lowBandwidth (speed/width in sending data via Internet) just at 384 Kbpsfor the image resolution of 480p (the resolution can be adjusted higher or lower to use less than half a resolution of the Bandwidth).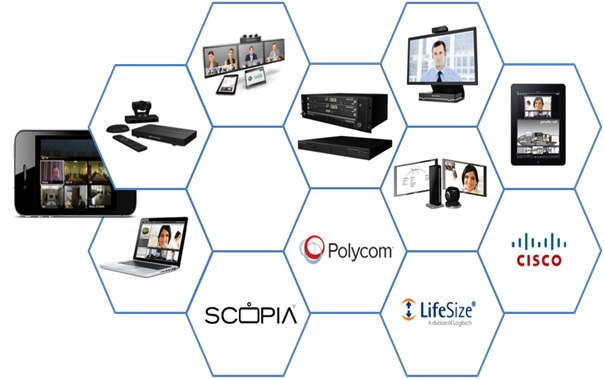 This technology supports various devices and operating systems from PC, laptop, and smart phones. By using these devices, users can use browser with no need to install any programs. Moreover, True also provides installation service to set up devices and camera set for conference use or at each end point for better voice and image quality. The conference can be possible even if the other users are using other communication devices.

Why Video Conference from True?
- This latest technology from True uses half-lower Bandwidth from H.264 High Profile technology.


- True provides server setup service at True Internet Data Center (TIDC), so users do not waste International Bandwidth when connecting abroad and have stable and larger size of Domestic Bandwidth.
- This Video Conference from True supports attendants up to 160 persons per room, and is able to display up to 28 attendants on the screen.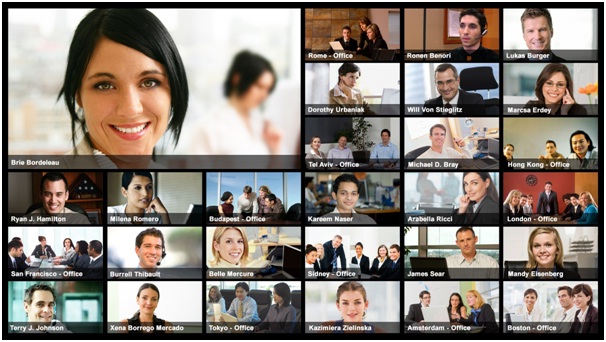 - Effective and quality voice and image control.
- Conference organizer can effectively manage and administer the conference by a variety of functions from image control, image selection, or automatically display the speakers' desired images, and voice control, such as the organizer can cut out the voice of the attendants even if they are speaking or trying to turn on the microphone back, or can automatically turn off the new attendants' voice, etc.
- This H.264 SVC technology helps maintaining continuous image(clear and good quality) even if you are experiencing unstable internet signal from abroad network or other mobile network.
- Scopia Desktop and Scopia Mobile Application allow attendants to easily join the conference without any problem with the Firewall of the organizations.

- Users can open documents that are already presented even if the presenter is displaying another page.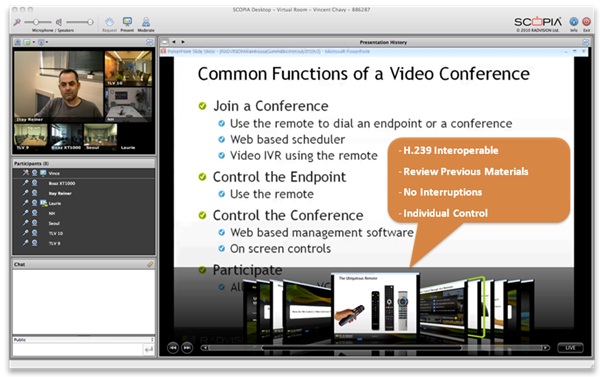 - Attendants can easily ask for permission from the conference organizer to speak by using a simple icon feature which would notify your request to the conference organizer.
- Aftersales service which is available throughout24 hours for expert suggestions and advices, including good quality and easily-monitored Billing and Report system.
- True provides One Stop Services from expert advices for the customizedplatformto suit clients' needs toInternet service, line setup, and device installation at each point.

Service Types
1. Conference service with complete features which can be customized for the conference that requiresa conference organizer.
2. User account with unlimited time and usage through any devices. The user account can be used by anyone, or can be set for a specific individual.

Moreover, extra services for greater effectiveness and serving clients' needs are such as:
- Recording system for VDO Presentation. You can open the recorded VDO in the next meeting or keep it as your record for future playback.
- The Streaming system can be used to announce or publish your messages or to convey such messagesfrom the central department or any other part to other parts or groups that also join the conference, but no one could respond to the messages.
For more information and offerings, please contact our sales representatives or call Business Call Center Tel. 02-900-9100.
---