iMeeting
iMeeting is a Video Conference Software System by True for the Telepresence meeting with a virtual conference experience. iMeeting helps create a virtual meeting to use for communication between groups including images and sounds. It is able to display up to 43 images of attendees. Easy to use and set up, it enables employees to conduct business virtually anytime anywhere no matter where they were located. It helps you save your time and travel expenses, increase flexible working, and can work with all types of businesses.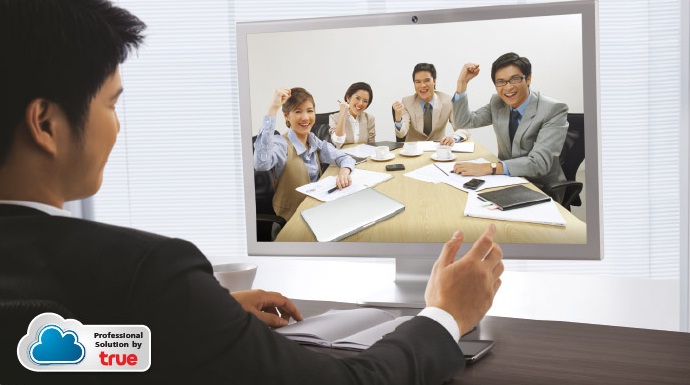 Outstanding Features
- Save your time and travel expenses.
- Permit communication to overcome time and distance constraints.
- Able to display up to 43 images of attendees.
- Reliable because your content is safe and secure on True Server.
- Rapid decision-making capabilities.
- Enhanced collaboration between team members and bring people together virtually from any location around the world.


Benefits
• Distance does not matter: No matter how far or near, it can facilitate meetings virtually anywhere
Because we understand that planning and timely decision making is required and every meeting is important, so iMeeting can facilitate meetings virtually anytime, anywhere, both near and far around the world. Reduce the problems and travel expenditure. Permit communication across multiple locations or offices, and overcome the constraints of travel such as flooding, demonstration and traffic etc.


• Online Anywhere Anytime: You can trust and feel confident in True online network

Scheduling and starting meetings is simple at any time with iMeeting system on the high speed internet access either via phone and cable lines. Make your online experience even better anytime and anywhere you go via 3G+ and WiFi technology enabling faster and stronger transmission speeds. True resources provide you with the quality and certified accessories from around the world such as Webcam, Conferencing Speaker and Headset.


• Outstanding Features with the key features of iMeeting
- Supports multiple, simultaneous in real time meetings and able to display up to 43 images of attendees.
- A meeting initiator can set the permission access for the participants in terms of both public and private and can share the files in MS Word, Excel, PowerPoint, PDF and Whiteboard with Annotation Tool.
- Audio and video delivered with high-quality image and audio from the special technology, Algorithm, copyright especially by True.
– With our understanding the different types of business entities, we can design the system to meet the needs of each customer.


iMeeting is suitable for the following businesses:
- Organizations/Enterprises with many branches, more than two branches.
- Organizations/Enterprises with a Work at Home pattern.
- Organizations/Enterprises that need to share documents and other data files for collaboration.
- Organizations/Enterprises with a Mobile Office Work pattern and have frequent domestic and international travels.


For more information and offerings, please contact our sales representatives or call Business Call Center Tel. 02-900-9100.
E-Mail : iMeeting@truecorp.co.th
www.trueimeeting.com
---