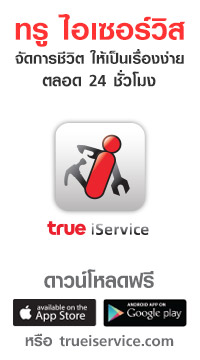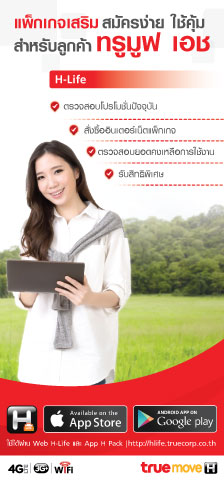 True Group Corporate Social Responsibility
As a leading Thai company True takes its corporate social responsibility (CSR) rolevery seriously. We are mindful that our business decisions may have significant economic, social and environmental impacts. We also have a duty to contribute actively to our stakeholders and society at large. Guiding our CSR vision are the four key brand values at the heart of True's operating philosophy:
Caring

We care passionately about the development of Thailand, the education of its people, and the environment that sustains us as well as improving the lives of those lacking opportunity or in distress.

Courageous

We are not afraid to take decisive action to tackle issues that affect us all.

Creative

We seek creative solutions drawing upon modern telecommunications technology to better the lives of people throughout the Kingdom.

Credible

We are committed to the highest levels of corporate governance, are honest, communicate with integrity and are accountable for our actions.
Our CSR policy was formalized in 2008, reflecting the growing importance we are placing in this area.
The policy sets out seven key areas and stakeholder groups for True: community; environment; governance and ethicalpractice; employees; customers; suppliers; and shareholders/investors.
Initiatives taking place in these various areas form an integral part of True's wider commitment to building a better society through corporate citizenship, good governance, improved sustainability, better risk management and doing business to the highest ethical standards.
These web pages contain information on True's CSR policy and activities. Here you will also find a variety of source information and resources about CSR and issues such as global warming. We hope that you find this section interesting and informative and welcome any feedback you may have.