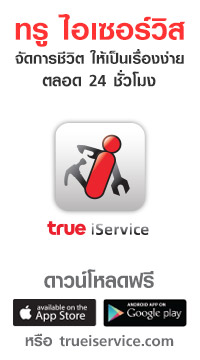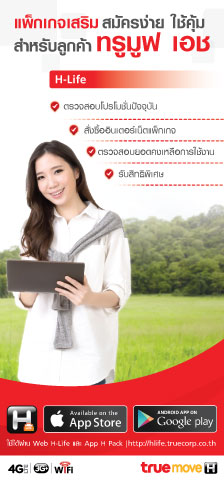 ทรูคอฟฟี่ ชูกลยุทธ์ "ดิจิตอล ไลฟ์สไตล์ คาเฟ่"
TRUECOFFEE SETS "DIGITAL LIFESTYLE CAFÉ" STRATEGY, SHOWCASES SMART
APPLICATION ENABLING IMMEDIATE PAYMENT & POINT ACCUMULATION, PLANS 40
NEW BRANCHES AND BECOMES NO. 1 PREMIUM THAI COFFEE CHAIN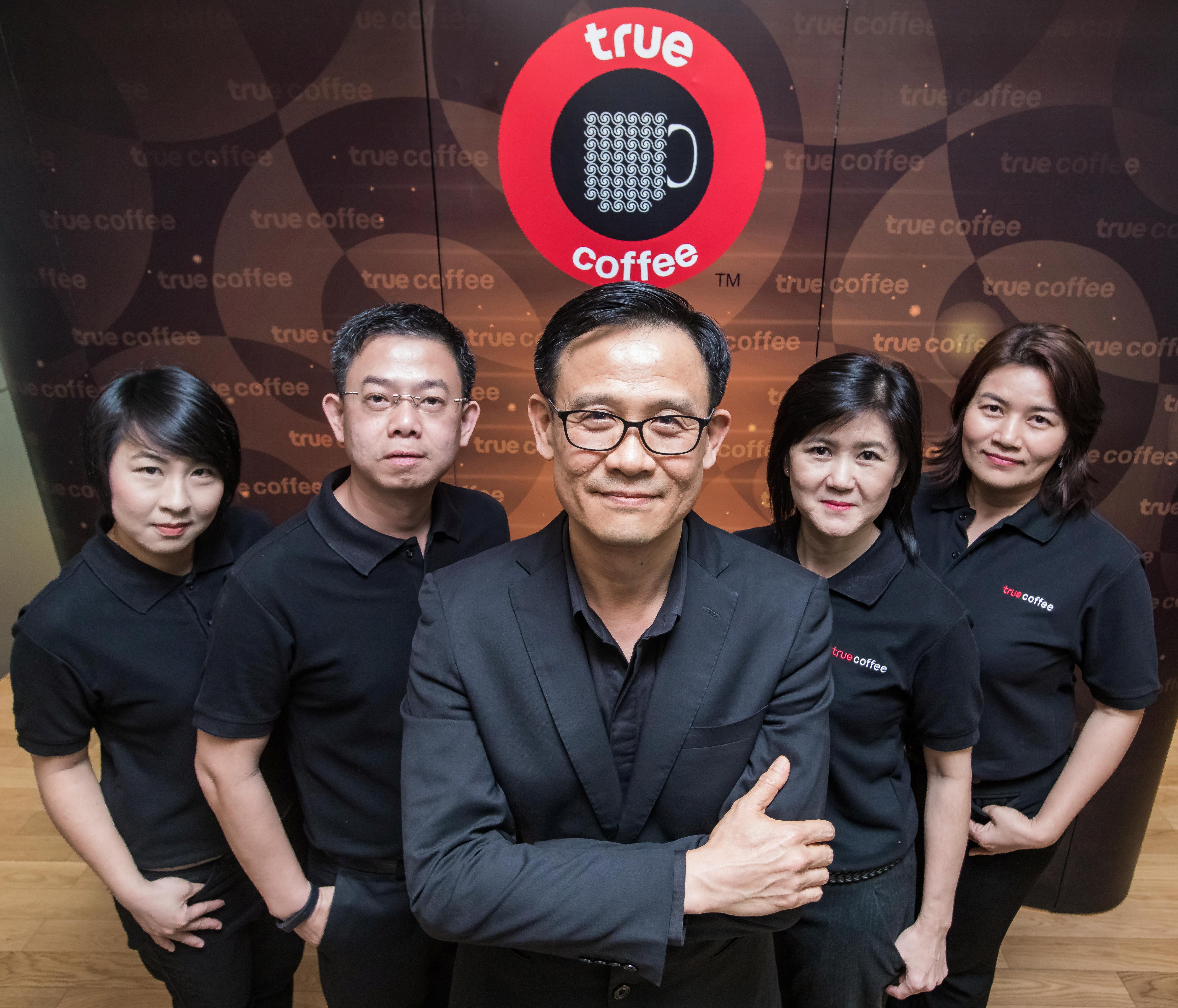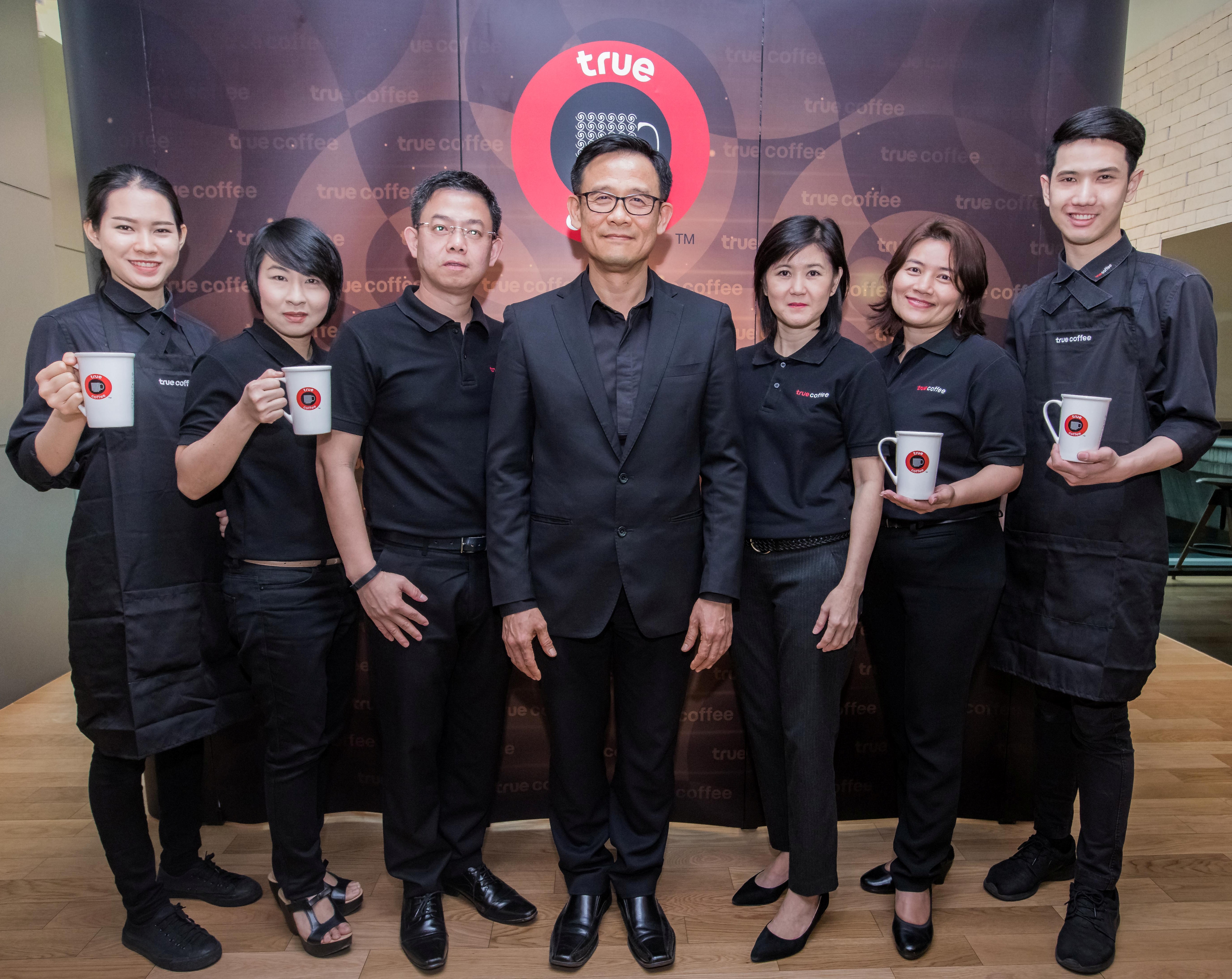 7 March 2017, Bangkok - TrueCoffee, the premium Thai brand coffee chain, will continue its mission to serve deliciousness to its valued customers and penetrate the market with the "Digital Lifestyle Café" marketing strategy. Customers can sip their favorite cups of coffee with delicious bakeries and enjoy free & seamless Internet service. A variety of ready-to-eat menu is provided at the starting price of only 69 baht. The Thai coffee chain plans to serve the current digital lifestyles with its TrueCoffee application, allowing its customers to pay and earn points immediately to exchange for special gifts. More than 40 new branches will be opened throughout the country to drive the sale growth target of 20% and become the top Thai premium coffee brand in 2017.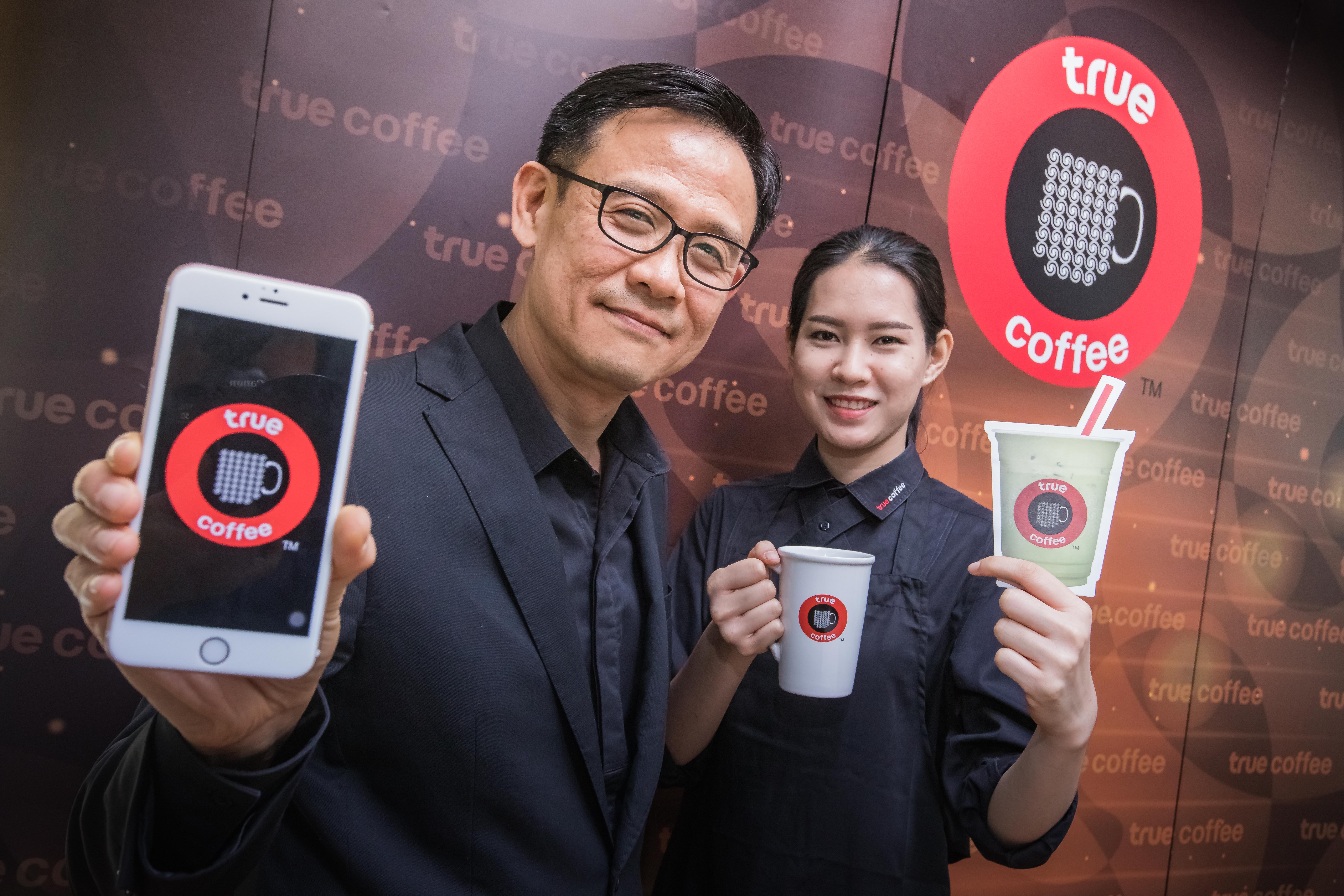 Chaiyasit Suttikajornkitjakarn, CEO of True Lifestyle Retail Company limited, the operator of True Coffee, said the value of coffee market in Thailand was estimated at over 17,000 million baht last year, according to the findings of Thai Coffee Association. Of this figure, premium coffee shops contributed 8,000 million baht, while the remainder came from general coffee shops. TrueCoffee, the leading premium Thai brand, had a sales volume of 530 million baht from 234 branches in 2016. The growth rate was significantly high at 16% with the strength of its superior quality coffee shops that serve tasty coffee suitable for Thai people and become a center for convergent technologies under the umbrella of CP and True Group. At TrueCoffee, customers are offered the highest speed of True Internet together and various high-technology communication devices as well as promotional activities. Special culinary and beverages are continuously designed and served at TrueCoffee outlets to surprise and satisfy its customers.
In 2017, TrueCoffee plans to launch new shops to penetrate the premium coffee market with a plan focusing on rendering full service to fulfill all lifestyles of customers by highlighting "Digital Lifestyle Café" strategy and stressing the strength of its brand "TrueCoffee". Customers can not only enjoy their sip of fine coffee with nice bakery and smooth online surfing but also shop via optional TrueCoffee Application. Here, clients can visit menu, pay through their smartphone and gain points immediately. Every 25 baht is equal to one bean point entitled to redeem free coffee
or special activities provided by TrueCoffee. More menu collections are also added to create a variety to the shop in order for its customers to enjoy all menus at any time according to the concept of "Every Day's Pleasure, Good Time & Good Meal". All day breakfast and instant menu with various kinds of premium bakeries are ready to serve and savor at only 69 baht. Particularly, Hokkaido recipe from TrueCoffee is optional for fulfilling its clients' quality meal every day. In the first stage, 13 shops including Emquartier, Urban Park, Siam Paragon, Digital Gateway, Siam Square Soi 2, Siam Square Soi 3, Jamjuree Square, Fashion Island, Central Bangna, Empire Tower, and Blue Port Hua Hin are opted to run while other branches will be launched in Q3 this year.
"TrueCoffee is well aware of quality of life of its valued clients and pay more attention to every detail to satisfy their lifestyle. For instance, a variety of events such as new menu introduction, newly tailored menu or modern technology's deployment as to serve all lifestyles of its customers are in place. Sales target of 20% is set to drive through the whole year by augmenting 40 branches more to make 274 branches in total and focusing mainly in office buildings and universities nationwide. Our mission is heading to create new things with the most advanced technology to always impress and satisfy our customers as well as deliver the happiness in order to be No. 1 of premium brands in Thailand", said Mr Chaiyasit.