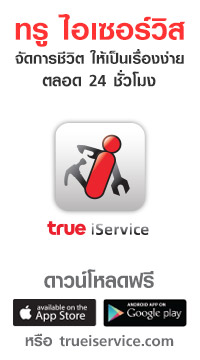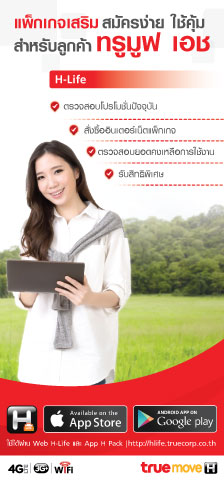 กลุ่มทรู ประกาศแต่งตั้ง ศุภชัย ขึ้นประธานคณะกรรมการบริหาร พร้อมสองแม่ทัพใหญ่นั่งกรรมการผู้จัดการใหญ่ (ร่วม)
TRUE GROUP ANNOUNCES THE APPOINTMENT OF SUPHACHAI CHEARAVANONT AS CHAIRMAN OF THE EXECUTIVE COMMITTEE AND TWO KEY TOP EXECUTIVES AS PRESIDENTS (CO) FOR COMMERCIAL AND OPERATIONS TO CLAIM THE TELECOMMUNICATIONS LEADERSHIP POSITION IN DIGITAL PLATFORM AND MEDIA ERA
Bangkok, February 17, 2017 - True Corporation Plc's Board of Directors today approved a new top management structure. Effective from February 21, 2017, the Board has established the Executive Committee which will oversee the management of the Company and headed by Mr. Suphachai Chearavanont as Chairman of the Executive Committee. At the same time, the Board appointed two top executives, Mr. Vichaow Rakphongphairoj as President (Co) responsible for all of True's commercial aspects while Mr. Adhiruth Thothaveesansuk has been appointed as President (Co) in charge of all operations.
Mr. Suphachai Chearavanont, President and CEO, True Corporation Plc, said "The new management structure is a part of Company's succession implemented at the most appropriate time considering True's current strong position in all business aspects including finance, product and service quality, innovation, and as well as network coverage. As the new Chairman of the Executive Committee, I will continue to oversee the Company's direction, policies, strategies, and sustainability. Being empowered by this new structure at True and my new position as Chief Executive Officer of CP Group, I will certainly be able to better strengthen our businesses and sustainably create more value for True Group."
True's new structure announced today is crucial to ensure the continuity of its impressive growth of the past into the future. The two Presidents (Co) have continuously played important roles in consolidating the foundation for the Group as well as leading and managing the organization in times of crises. They are well regarded as the executive leaders who can drive True Group's future profitability and sustainable growth in the long run.
Mr. Vichaow Rakphongphairoj, currently True Corporation's Deputy Chief Executive Officer, will become President (Co) for Commercial Management overseeing all commercial activities covering mobile, broadband, pay TV, convergence, and retail businesses. Mr. Vichaow has been with True Group for over 25 years and has played an important role in developing True Group's core telecommunications network, which is the foundation of True's businesses. He has also been active in establishing business alliances with various commercial partners from around the globe to support business expansion bolstering business competency.
Mr. Adhiruth Thothaveesansuk, now Group Chief Operating Officer, will become President (Co) for Operations and will be in charge of True's overall operations, including network, information technology and customer services. Having joined True Group 19 years ago, Mr. Adhiruth has over the years held numerous management positions and was in charge of various business operations while pioneering new businesses such as WE PCT and TrueMoney. He has been active in deploying advanced technology in managing the Company's operations and creating innovative services that match todays' digital lifestyles.
"The new organization structure marks a significant step in genuinely advancing True Group to the new digital platform and media era. The Company is now more focused on concrete development of sustainable profitability together with fully strengthened business operations and competency in order to enable True Group to continue maintaining its leadership position amongst the telecommunication service providers and fulfilling the constantly changing demands of customers today, and in the future."