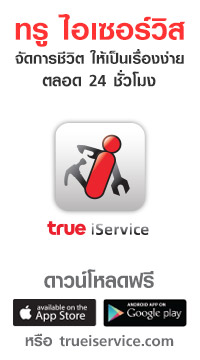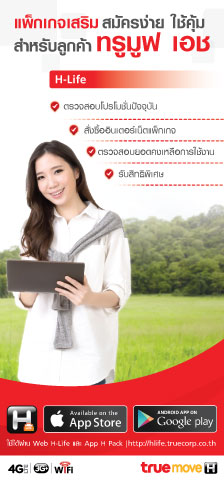 TRUE IDC ANNOUNCES PARTNERSHIP WITH GLOBAL ALLIES TO ENHANCE ITS CLOUD SERVICES IN THAILAND
TRUE IDC ANNOUNCES PARTNERSHIP WITH GLOBAL ALLIES TO ENHANCE ITS
CLOUD SERVICES IN THAILAND, UNVEILING BUSINESS STRATEGIES,
HIGHLIGHTING IDC LEADERSHIP, AND AIMING TO BE THE COUNTRY'S NO. 1
CLOUD SERVICE PROVIDER, AS WELL AS TOP 5 ASEAN RANKING,
AND TARGETING REVENUE OF OVER 1 BILLION BAHT WITHIN 2 YEARS.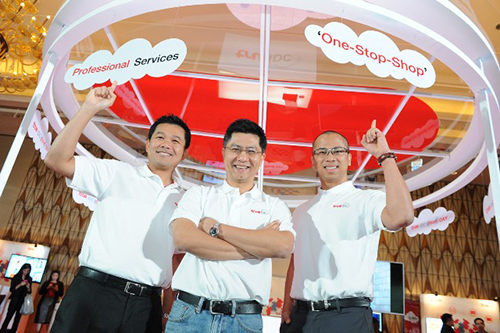 Bangkok January 21, 2015 – True IDC unveiled its business vision and strategies for 2015, with a significant step forward to become the No. 1 cloud service provider in Thailand and in ASEAN's Top 5. The business strategies include collaboration with global cloud providers such as Google, Microsoft and Amazon Web Services in order to effectively enhance its cloud services to be in line with the Thai government's digital economy policy. True IDC also plans to offer a 'One Stop Shop' service in response to enterprise and SME clients' needs, as well as business expansion to new global markets in ASEAN such as Indonesia, the Philippines, Vietnam and Myanmar. Firstly, the collaboration with 'Switch' will bring about the construction of a new state-of-the-art IDC, together with appointing an executive team to gear up its business strategies, which is expected to generate a revenue increase of 40% or over Baht 1 billion within two years.

Mr. Punnamas Vichitkulwongsa, President of True Internet Data Center Co., Ltd said, "The trend of cloud and data center services has shown significant growth over the last 5 years. Together with the Thai government's focus on the digital economy, it has becomes the driving force for both government and private sectors to provide and make the best use of ICT. In the case of True IDC, we promptly responded to the national economic policy by fine-tuning our business strategies focusing on the significant provision of cloud and data center services. Our initiatives include the collaboration with leading global allies to expand our 'One Stop Shop' cloud services, together with the coordination with Switch, the global data center provider from The United States to develop a new topnotch data center under the 'SuperNap' name in Thailand. Our clear objective is to become Thailand's No. 1 cloud services provider and to be ranked among the top 5 largest providers in ASEAN. Meanwhile, we're appointing a new expert team to help ramp up the performance of our business. Moreover, our newly built up organization will also have a new 'True IDC' logo."

Mr. Thanasorn Jaidee, General Manager of True Internet Data Center Co., Ltd said, "According to True IDC's strengths, which are its world-class services and the connection on Thailand's largest Internet network, True IDC has continually increased its business performance, with growths in revenue by 30% and in gross profit by 50% in 2014. For 2015, we will focus on enhancing and diversifying our services, with the goal of increasing our revenue by 40% and over Baht 1 billion within 2 years. Meanwhile, our target group covers all segments from SMEs to large enterprises in banking & finance, government and other major verticals."

Through its relationships with its global allies True IDC will enhance its capabilities in order to provide not only Data Services Center, but also a complete range of Cloud services including;
Data Center Service: located on 3 sites including the existing True Tower and Muang Thong Thani, as well as SuperNap which is a new site being constructed in Sri Racha District, Chonburi.
"One Stop Shop" Cloud Services ranging from
- Infrastructure as a Service (IaaS) that features a wide range of services such as cloud services,
storage, security, network, and cloud devices such as working with Google to bring Chromebook to Thailand
- Platform as a Service (PaaS) such as Payment Gateway, Development & Test Environment
- Software as a Service (SaaS) such as software programs for productivity, communications,
market place & CRM and data analytics
- Professional Services such as training and consulting as well as Managed Services.
"According to research from both Gartner and Accenture, in 2018 they expect cloud services in the ASEAN market will reach a value of Baht 256 billion, while in Thailand it will reach Baht 27 billion. The main profit will come from Infrastructure as a Service, Software as a Service, and Managed Services. We are very confident that our new business strategies led by a team of new executives will be the driving force to make True IDC the country's leading data and cloud services provider and among ASEAN's top 5 largest providers within this year." concluded Mr. Punnamas.