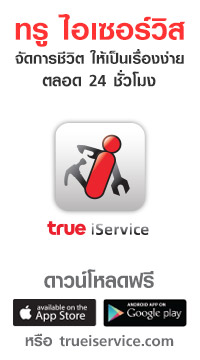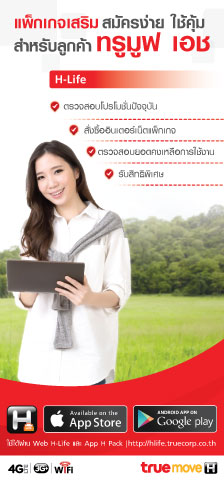 TRUE GROUP UNVEILS STRATEGIC PARTNER AND ANNOUNCES READINESS TO TRANSFORM INTO A STRONG COMPANY IN ALL ASPECTS
TRUE GROUP UNVEILS STRATEGIC PARTNER
AND ANNOUNCES READINESS TO TRANSFORM INTO
A STRONG COMPANY IN ALL ASPECTS


Bangkok, 09 June 2014 - True Group has announced an alliance with China Mobile to strengthen its business and recapitalize its financial position through a private placement of approximately Baht 28,600 million, equivalent to 18% of total shares; and a rights offering to existing shareholders amounting to approximately Baht 36,400 million. This recapitalization will facilitate True Group's readiness to become an all-powerful leading convergence telecommunications player and create investment opportunities in new technologies, which will help elevate the country to the forefront of the global telecommunications industry.

Mr. Dhanin Chearavanont, Chairman and CEO of CP Group, and Chairman of True Corporation Plc, said "True Group is honored to welcome China Mobile as a strategic partner with True Group and we are ready to move forward together with confidence to invest in Thailand. CP Group also recognizes True Group's strong growth potential in the telecommunications industry, as well as Thailand's long-term economic growth. CP Group will exercise its rights to subscribe to the rights offering in full. If other shareholders do not exercise their rights, CP Group is ready to purchase the full amount of remaining unsubscribed shares."

Mr. Li Yue, Executive Director and CEO of China Mobile Limited, said "True Group is a good partner in Thailand as evidenced by its leadership in the broadband and cable TV industry as well as its well position in the 3G and 4G mobile business. We believe that the strategic partnership with True Corporation PCL is to the benefit of both parties in the light of integrating quality resources, maximizing potential synergies, as well as mutual branding enhancement."

Mr. Supachai Chearavanont, President and CEO of True Corporation Plc, said that during the past two years True Group has reached several milestones, including the nationwide expansion of its cable broadband business, reflecting its convergence strategy to create value for customers as well as its leadership in the broadband, pay TV and 3G businesses. Other achievement also include the migration of its mobile business from 2G, as a result of the concession expiration, to the 3G license platform, the rollout of Thailand's first commercial 4G LTE mobile.

Today True Group achieves another important milestone via a strategic partnership with China Mobile to enhance its competiveness as well as strengthen its financial standing, paving the way to sustainable growth. The strategic partnership will help reduce True's overall debt burden as well as strengthen the Company's financial status which will lead to a significant change that will transform us into a profitable company and subsequently into a formidable telecommunication player in the region.

"China Mobile is a world-leading mobile communications service provider with the largest mobile subscriber base of nearly 800 million and the largest mobile communications network globally. It has been listed on Hong Kong and New York stock exchanges. In 2013, the Company was ranked among the FT Global 500, and Forbes Global 2,000 Leading Companies, and was selected as a composite stock in Dow Jones Sustainability Emerging Markets Index. China Mobile currently enjoys an AA3 / Stable Outlook rating by Moody's and an AA- / Stable Outlook by S&P, the same rating as the sovereign rating of China. The partnership with China Mobile will not only bring about investment expansion to the region in the wake of AEC, but it also reflects the international business community's confidence in Thailand's long-term economy."

Mr. Noppadol Dej-Udom, Group Chief Financial Officer of True Corporation Plc said "The investment in True Corporation by China Mobile marks a significant step for the Company in strengthening its financial fundamentals. The Company will seek approval from its shareholders on 25 July 2014 for its recapitalization which amounts to approximately Baht 65,000 million. The recapitalization plan involves the sale of new shares worth around Baht 28,600 million in a private placement to China Mobile. At the same time, in order to enable the existing shareholders to be part of this great success True will make a rights offering of approximately Baht 36,400 million comprising 5,648,285,818 shares to existing shareholders in the ratio of 2.5725 existing shares : 1 new share. The price of the rights issue will be set at Baht 6.45 per share, which is the same share price paid by China Mobile through the private placement. We are confident that shareholders will support the recapitalization plan to radically transform True Group, bringing about a strong financial status and sustainable growth, which will ultimately benefit our customers and shareholders."
---

About True Corporation Plc
True Corporation Plc is the principal company of True Group, Thailand's only fully-integrated, nationwide telecommunications provider and leader in convergence. Its three core business segments are: TrueMove H, which is the leader in 3G+ HSPA mobile services as well as being the only provider of commercial 4G LTE mobile services on 2100 MHz; TrueOnline, the largest fixed-line phone operator in the Bangkok Metropolitan Area and the largest broadband and WiFi operator with a nationwide network using DOCSIS 3.0 cable modem, ADSL, and FTTH technologies; and TrueVisions, the largest nationwide pay TV operator and first to offer HD quality content. As of March 2014, True Group's subscribers amount to 29 million.

About China Mobile Limited
China Mobile is a world-leading mobile communications service provider with the largest mobile subscriber base of nearly 800 million and the largest mobile communications network globally. It has been listed on Hong Kong and New York stock exchanges. In 2013, the Company was ranked among the FT Global 500, and Forbes Global 2,000 Leading Companies, and was selected as a composite stock in Dow Jones Sustainability Emerging Markets Index. The Company currently enjoys an AA3 / Stable Outlook rating by Moody's and an AA- / Stable Outlook by S&P, the same rating as the sovereign rating of China.