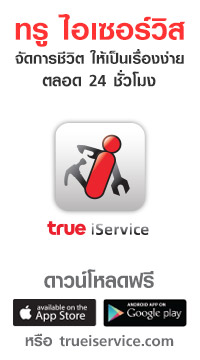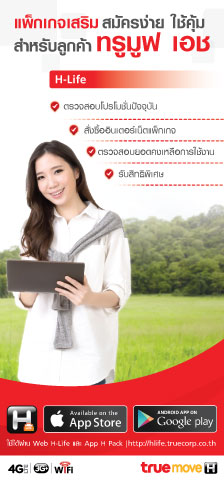 TRUE EXPANDS TRUE PLOOKPANYA PROJECT
TRUE EXPANDS TRUE PLOOKPANYA PROJECT
WITH "CREATING A BETTER LIFE FOR THE DISABLED" CSR CONCEPT

Helping to promote the potential of & improve the quality of life for the
disabled by initiating a nationwide pilot project to provide
occupational training for people with autism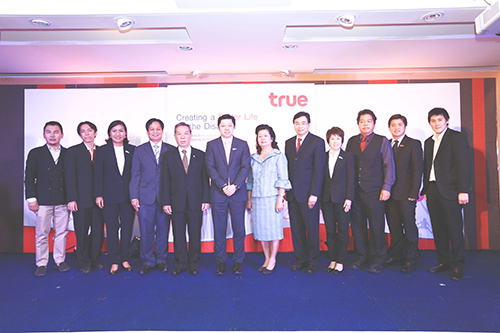 Bangkok, May 15, 2014 – True Group, as a dedicated and socially responsible Thai corporation with a strong determination to develop Thailand into a sustainable knowledge-based society, is expanding its True Plookpanya project, which emphasizes on cultivating knowledge, virtues and love of the environment, with the new Corporate Social Responsibility (CSR) concept of "Creating a Better Life for the Disabled".

True Group is harnessing the strengths of its convergence platforms across innovative technologies to support the disabled in the areas of career opportunities which can lead to earning income. Starting this initiative with the collaboration of the Thai Autistic Foundation, the project aims to provide occupational training for people with autism at True Autistic Thai Centers located in 20 provinces across the country.

The Company is putting greater efforts on improving the quality of life for the disabled and their caretakers by developing new innovations that will enable them to access more communications services, resulting in a better-quality and happier way of life in society.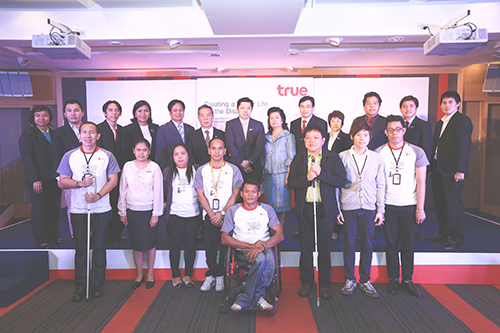 Mr. Supachai Chearavanont, President and CEO of True Corporation Plc, said "True Group is determined to improve Thai society with its potential in terms of telecommunications and innovation technologies. So far, the Company has initiated various CSR activities for Thai youths and the underprivileged through its True Plookpanya project, which emphasizes on cultivating knowledge, virtues and love of the environment. True has been active in broadening the learning experience for schools nationwide in order to improve the quality of life and education support for children in remote areas.

Under cultivating virtues, True Group's mission is to contribute to the well-being of Thai society as well as help improve the quality of life for Thai people, especially those suffering from disabilities. With the increasing number of disabled persons in Thailand today, the Company believes that their quality of life can be improved, if they are given the right support. True Group has so far supported the disabled in three areas comprising career opportunities, innovations and communications services."

With regards to career opportunities, True Group has since 1994 offered jobs for the disabled so that they can become self-sufficient. Recently, True Group jointly-established an occupational training program with the Thai Autistic Foundation for about 1,000 people with autism and their family members at the True Autistic Thai Centers in 20 provinces across Thailand. Part of the training mechanics used is the Autistic Application developed by True in order to develop the learning capabilities of people with autism.

In the area of innovation, True Group is utilizing its strengths and potential in innovative telecommunications technology to help the disabled through the development of the Autistic Application to enable people with autism to develop their learning and communications capabilities so that they can live a more normal life in the society. In addition to the Autistic Application, the Group has recently collaborated with Mahidol University and jointly developed and registered a patent for its "MEM" (My Eyes Memory) innovation, which is a Braille note taker for the blind. The device enables a blind person to take notes, review accuracy and revise them as well as create documents and deliver text messages to people.

On communications services, True Group operates a Deaf Call Center, which is a video chat-based customer service center for the hearing impaired. It also started broadcasting the Deaf Channel TV program on TrueVisions' TNN2 channel. Under a collaboration between TrueVisions, the National Broadcasting and Telecommunications Commission and Dhurakij Pundit University, the country's first sign-language TV program broadcasts news and information from April 2013 to April 2014. Starting in May 2014, TrueVisions's TNN2 will air the Pa-Lang-Jai-Rai-Keed (Spirit of Mind) program. The program, consisting of 22 episodes, is geared towards audiences with intellectual disabilities, autism and mental disorders, their parents, caretakers and the general public to create awareness about disabilities so that all can better understand each other and live together in society. TrueVisions also provides an on-demand Closed Caption service, which will enable the hearing-impaired to fully appreciate the program's content on True Explore 1 and 2 channels. Moreover, True Group has supported funding for various disabled groups, including the Sports Association for Disability of Thailand and Sports Association for Intellectual Disability of Thailand.

"True Group hopes that the concept of "Creating a Better Life for the Disabled" will be a crucial stepping stone for the private sector in jointly lending a helping hand to improve the quality of life for the disabled in a concrete way. This project reflects our commitment to support Thais in all walks of life. We believe that given the opportunity, there are plenty of ways that the disabled can seek to develop themselves, learn new skills, and become self-sufficient while creating value for the country, as well inspiration for others. At True Group, we strongly believe that Together we can make it True", Mr. Supachai concluded.